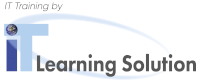 Business Skills – Sales Training (BSST)
Course Objectives
Find the confidence to focus on the 'big win' rather than the 'easy sale
How to get to the decision-maker fast
Learn Essential Selling Skills
Learn the Human Communication Model
Handle the only 4 sales objections you'll EVER get
Identify what the client really wants with precise questioning technique
Build trust quickly and demonstrate your competence
How to get a "no" faster to avoid wasting time
Create desire for your products and services
How to use body language to deliver proposals congruently
Course Content
Most sales people appreciate that to generate a long-standing successful career, the ability to communicate effectively with people is of great importance. And yet, it's so much more than that.
Truly successful sales relationships are generated from mutually beneficial 'win-win' negotiations. What's more, identifying what people truly want from the sale will encourage strong sales relationships that last. The most challenging part of sales is taking responsibility for everything that comes your way. We teach you a mindset that supports you in achieving this and then showing you that you have the control to impact the positive success that you want.
We teach Sales people the ability to mould and shape the way they present themselves, their product and their service into the most attractive and influential package for each client.
Online Training
Duration 2 days
Price
(incl. tax)
Classroom Training
Duration 2 days
Price
(incl. tax)
United Arab Emirates:

US$ 840
Currently there are no training dates scheduled for this course. Enquire a date