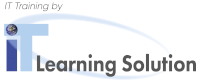 Time Organization: The Path Toward Increased Efficiency (TOIE)
Course Overview
While it is true that one can never turn back time, especially time lost to ineffectiveness and interruptions, there is lot to be done in way of better time organization and management. Our workshop is designed to bring to surface a better comprehension of how best to organize your work flow, arrange your office space, how to plan resources in most time-efficient manner, as well as what duties and when to distribute them, in regard to others.
The course sets out to aid you in creating better and more efficient workplace through improved organization and setting clear goals and priorities, since time waits for no man nor woman. It opens you up to lot of concepts on improved workplace arrangements, better administrative organization and how to set your sights to working on the right thing at the right time.
Learn how to abandon routines that slow you down, appreciate time as valuable resource at your disposal. Get control over what matters the most in your work day, discover what's cluttering your day.
Course Objectives
How to create a more organized work surroundings and set yourself toward increased productivity.
Learn how to set clear goals, and what techniques and methods can aid you most in achieving them.
When and how to delegate and what is the essence of it.
Develop prioritization skills to aid you in improved workload planning.
Why is it important to know what can get you sidetracked and how to avoid it?
Online Training
Duration 1 day
Price
(incl. tax)
Classroom Training
Duration 1 day
Price
(incl. tax)
United Arab Emirates:

US$ 525
Currently there are no training dates scheduled for this course. Enquire a date