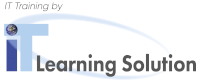 Managing for Performance: The Focus on Employees (PERFM)
Course Overview
One of the most desired skills in a manager is the ability to bring out the best performance in those he manages. How can one lead to top output, construct encouraging atmosphere for employees to thrive in? Our one-day workshop is designed to lead you to those answers.
Course Objectives
What is the purpose of setting goals in performance management?
How to create settings that aid employees in reaching goals?
Establish creative steps to assist employees in developing motivation, reaching high levels of productivity, while simultaneously appraising their proficiency.
Develop deeper understanding of means and methods that motivate.
Course Content
The Shared Management Model
Setting Goals
Phase I (Preparation): Choosing the Right Person for the Job, Setting Standards, Coaching, and Training
Phase II (Activation): Motivation
Phase III (Ongoing and Formal Evaluation): Feedback and Performance Reviews
Online Training
Duration 1 day
Price
(incl. tax)
Classroom Training
Duration 1 day
Price
(incl. tax)
United Arab Emirates:

US$ 840
Currently there are no training dates scheduled for this course. Enquire a date