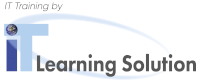 Quick Guide-Through on Interviews (MTIN)
Course Overview
The job interview can be the key stepping stone to an exciting new career. Learn how to hone this skill by preparing and practicing. The participants on our workshop will learn methods on how to prepare for interviews, by getting acquainted with the various types of questions that will be directed at them, but also on questions they themselves might want to ask. We will also deal with the importance of the in-depth preparation for second interviews, in addition to covering the issue of how to follow up after an interview session.
Course Objectives
Learn how to differentiate from various types of interview questions and how to answer them.
Why is it important to present yourself professionally? How to prepare for an interview by covering diligently all possible issues?
Learn how to express yourself in direct and distinctive manner.
The importance of feedback after the interview and how to ask for it.
Course Content
Understanding the Interview
Types of Questions
Getting Ready
Live and In Person
Following up the Interview
Common Problems and Solutions
Phase Two (after the interview)
Practice Makes Perfect
Sealing the Deal
Getting What You're Worth
Online Training
Duration 1 day
Price
(incl. tax)
Classroom Training
Duration 1 day
Price
(incl. tax)
United Arab Emirates:

US$ 525
Currently there are no training dates scheduled for this course. Enquire a date