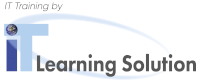 Improving Team Work (ITW)
Course Overview
The work teams today are one of the most important organizational segments of any company/business. No matter if you are a leader or a member of a team, our one-day course will demonstrate in a clear manner the features of what it takes to be a dedicated team member, as well as the distinctions of an efficient team. The course will set you on a path to individual progress – as a team player, with new ideas and notions for improving the overall output of your team.
This course has the Glen Parker Team Player Survey (PTPS) as an integral and most important part. The survey is an 18-item self-assessment instrument that ultimately aides you in developing your team player role, helps in growing your contribution in team affairs, and also boosts the output of your team.
Course Objectives
Get beneficial pointers regarding your team player style with the PTPS.
Learn what can you do to improve your style.
Develop deeper comprehension and respect for the differences of your team members.
What can your team do to improve and increase efficiency.
Devise a step-by-step plan to bring the improvements into effect.
Online Training
Duration 1 day
Price
(incl. tax)
Classroom Training
Duration 1 day
Price
(incl. tax)
United Arab Emirates:

US$ 525
Currently there are no training dates scheduled for this course. Enquire a date