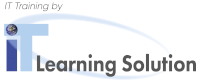 HR Basics (HRN)
Course Overview
This workshop covers the matters in human resources that business owners and managers deal with nowadays. A leadership position today requires dealing with many issues regarding employees, in a way that will need to result with a resolution in tune with the regulations, while also having the desired effect. The workshop is also covering the hiring process, from the notion of how to create an overview of skills to the manner in which an interview is steered. We will also tackle business orientation and cover specifics arising in the process of hiring, like diversity (gender, racial, etc.), salaries and fees, and workplace demeanor.
Course Objectives
What's new in HR, do the HR professionals need to adapt to new roles?
What is needed to shape job specs and set the notion for basic aptitudes?
How to identify and keep the best candidates through interviews covering past experiences in connection with future duties.
Why is a good start important to a new employee?
The ever-touching issue of salaries and fees.
Good employee relations – pleasant workplace.
What does a good performance overview entail?
Course Content
Planning employee orientation
The interview process
Using Behavior Description Interviewing
The importance of job descriptions
Advertising for resumes
Absenteeism
Diversity
Compensation and benefits
Discipline & Termination
Online Training
Duration 3 days
Price
(incl. tax)
Classroom Training
Duration 3 days
Price
(incl. tax)
United Arab Emirates:

US$ 1,260
Currently there are no training dates scheduled for this course. Enquire a date