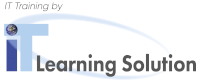 Becoming a Better Trainer (BS-TTT)
Course Overview
A good training session does not just appear out of the blue – it needs to be carefully prepared with every aspect of it thoroughly contemplated. The trainees ought to be engaged while learning, because the trainer who is really adept has the ability to draw them in with exhilaration. This can be achieved only by trainers who apart from their knowledge, also share their passion, thus making their involvement visible and their force of knowledge sensed around the room.
Achieving this level as a trainer is not something that can be done without overcoming difficulties, but nonetheless it is not reserved only for those with talent for it. Simply put, with enough determination we can better ourselves, and in doing so achieving a level that will enable us to help other too reach their true potential. This is a 3-day course designed to get you in the right direction.
Course Objectives
Different people learn in different ways – understanding this is key to modeling class organization.
Establishing comprehensive output in training as a priority value.
Inspire trainee participation through diverse training methods.
Learn how to formulate a lesson plan - key to preparation for a training class.
Evaluation has various levels – learn when and how to use them.
When and in which form are fun and humor acceptable in the classroom.
Learn how to tackle tough and trying issues with innovative approaches.
Perfect the art of team presentation.
Course Content
Preparing to learn
Understanding learning
Competencies for adult educators
Accommodating learning preferences
Adult learning
The art of facilitation
Planning a workshop
Your role as an effective communicator
Questioning as a training technique
Kirkpatrick's levels of evaluation
On-the-job support
Dealing with difficult situations
Adding some fun
Team teaching
Training preparation and presentations
Online Training
Duration 3 days
Price
(incl. tax)
Classroom Training
Duration 3 days
Price
(incl. tax)
United Arab Emirates:

US$ 1,260
Currently there are no training dates scheduled for this course. Enquire a date