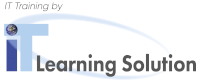 Business Skills – Effective Communication and E-mails (BS-ECE)
Course Overview
This course offers in-depth comprehension of the importance of social communications and ways to refine your negotiation skills.
Clear and direct communication is achieved through obtaining skills by way of adopting methods for improved verbal and nonverbal communicating. Bad communication will always result with a poor fallout, so this is why we must concentrate on steering clear of fit by keeping channels open and mending communication failures. Proactive exchange requires two-way communication, which is why we need to address the issue of comprehensive listening, as well as modeling the conversation in line with all who participate. Another important thing you will learn is comprehending the manners in which one can establish well-defined prospects and dealing with language and cultural differences with your local, as well as remote staff.
This course additionally covers the art of negotiation. You will acquire the knowledge on why it is good for you to plan the process of the negotiation. Learning from the methods tried and tested around the globe, you will discover how to hinder sidetracking and game-playing, turn a negative prospect into positive discussion, and handle team negotiations. You will also develop skills to aid you in breaking status quo situations and getting out of stalemates.
Additionally the course includes rehearsal of real-life situations in which you can hone your skills acquired through the classes.
Course Objectives
Human Communication Model
Internal communication process
How to deliver your message effectively
Conduct technical and non-technical Discussions
Listening and questioning skills
Negotiate with "the impossible VP"
Nonverbal communication
Deal with an angry client
Deal with nontechnical people
A clash of cultures
Discuss Email – Etiquette
Develop an appropriate writing style and format for your letters, business cases, emails and reports
Online Training
Duration 2 days
Price
(incl. tax)
Classroom Training
Duration 2 days
Price
(incl. tax)
United Arab Emirates:

US$ 840
Currently there are no training dates scheduled for this course. Enquire a date