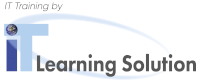 Become a Better Supervisor (BBS)
Course Overview
Our new three-day training in work supervision tackles the development of crucial skills that will make this job easier. The ever-changing business world brought about new settings and surroundings in which sometimes a supervisor is not too sure regarding his/her role and the duties and responsibilities that come with it. This workshop will give them the opportunity to develop critical skills like work load planning, group leadership, effective and comprehensive communication with employees, peers and higher management.
Course Objectives
What does the role of supervisor entail?
What are the challenges and obstacles that this position may come to, how to deal with them.
What are the duties and responsibilities of a supervisor, from micro to macro level?
Learn crucial skills and techniques that will aid you in planning and making efficient arrangements
Develop elementary insight and strategic knowledge of methods for better leadership, team motivation, organization and communication, as layout to becoming more efficient supervisor.
Online Training
Duration 3 days
Price
(incl. tax)
Classroom Training
Duration 3 days
Price
(incl. tax)
United Arab Emirates:

US$ 1,260
Currently there are no training dates scheduled for this course. Enquire a date