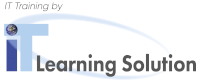 Effective Delegation Essentials (ADE)
Course Overview
Often, one of the toughest skills for a manager to master is delegation. But nonetheless, this is skill can be learned. Our one-day workshop delves into many of the aspects of delegation: like who to delegate to, and of course - when to delegate. The delegation process will be examined step by step, so we can establish where the hazards may be expected, and also what can be done about maneuvering safely through them.
Course Objectives
Distinguish how big a part delegation holds in your job, and in what ways can bring you more success.
Establish various manners of task delegation.
Learn what the eight steps in the effective delegation process are.
Know how to offer better instructions in delegation - to improve results.
Why it is important to know which questions to ask, and to closely listen as well.
Get to know the usual delegation hazards, along with ways to steer clear of them.
Put your skills of delegation to the test.
Course Content
What is delegation?
Why delegate?
Picking the right person
The delegation meeting
Levels of authority
Giving instructions
Communication skills
Monitoring delegation
Practicing delegation
Giving feedback
Becoming a good delegator
Online Training
Duration 1 day
Price
(incl. tax)
Classroom Training
Duration 1 day
Price
(incl. tax)
United Arab Emirates:

US$ 525
Currently there are no training dates scheduled for this course. Enquire a date