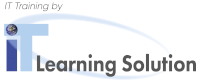 Paginated Reports in a Day (PRDY)
Course Overview
This course will walk you through the technical knowledge required to create, publish, and distribute Power BI paginated reports.
Who should attend
Power Users
This training is without presuppositions, offers theory and hands-on, which is strongly guided.
Course Content
The training can be conducted virtually or in a classroom. The course covers the following topics:
Design report layouts
Connect to data sources to retrieve report data
Work with parameters
Visualize report data
Add interactive features
Publish, consume, deliver, and embed paginated reports
You can also watch our webinar.
Online Training
Duration 1 day
Classroom Training
Duration 1 day
Schedule
English
2 hours difference
3 hours difference
Instructor-led Online Training: This computer icon in the schedule indicates that this date/time will be conducted as Instructor-Led Online Training.