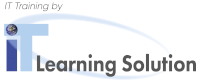 Power Apps Admin in a day (PAAD)
Who should attend
Power Users
This training is without presuppositions, offers theory and hands-on, which is strongly guided.
Follow On Courses
Course Content
You've built several apps that save your organization time and money -- now, how do you support and manage all these apps? In this full-day workshop, learn best practices for management and governance of Power Apps and Microsoft Flow, including architecture overview, security considerations, licensing, monitoring, alerting, application lifecycle management, and educating app and report makers within IT and business units on best practices. Experience realworld demos, dive into the Power platform's admin capabilities, and learn how to build your own custom tools with Power Apps.
You can also watch our webinar.
Online Training
Duration 1 day
Classroom Training
Duration 1 day
Schedule
English
2 hours difference
3 hours difference
Instructor-led Online Training: This computer icon in the schedule indicates that this date/time will be conducted as Instructor-Led Online Training.